Sonic Connection DJ-Line in Cafe Strom
Friday Night: 22:00 - 04:00
Saturday Night: 22:00 - 04:00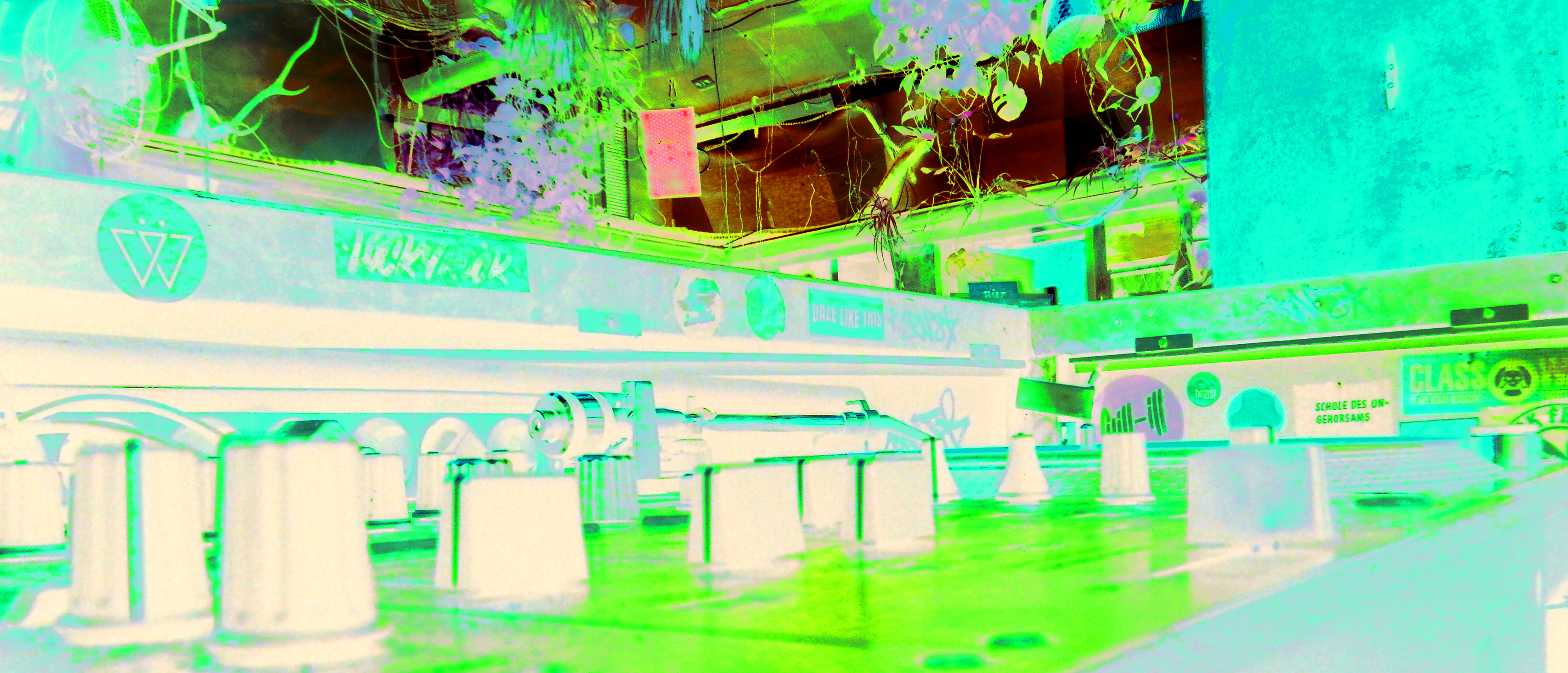 In the greenery of Café Strom, we look into the depths of our black mirrors during STWST 48×8 and see ourselves sitting at the bar. Finally, normality again. Although we always wanted to question it. When we then go deeper into the bar, not everything is quite normal. Organic weaves itself into synthetic, and equivalent to the rest of the house, new connections emerge here as well. From 22:00 to 04:00 you can find a sonic connection between light beer and deep opera, between live set and delay loop, between danceable and deep talk at the bar. You can drift or get stuck, we'll be there either way:
Friday, Sept 9th, 22:00 - 04:00: Push Female DJ Network
Saturday, Sept 10th, 22:00 - 04:00: Selena Pommes + Jens Vetter + Abu Gabi
FRIDAY NIGHT:
-
PUSH - Female DJ Network
Connecting FLINTA DJs across Europe, focussed on hard & fast Techno, Vienna based.
The Female DJ Network PUSH was founded to spread powerful music through venturous DJ-sets that focus specifically on harder and faster aspects of techno music. The group aims to connect and be a source of new approaches, energy, and inspiration for like-minded FLINTA persona. Our Network is an international safer space for FLINTA DJs. The purpose of push is - beside pushing and promoting FLINTA DJs - to be an open space for mutual exchange of experiences, for sharing know-how and skills with each other, as well as to be open for any questions or discussions concerning being a FLINTA (hard) techno DJ within a scene dominated by men. PUSH hasn't been around that long, the network was founded in a lockdown at the beginning of 2021. From the innermost circle come to STWST48x8 in Linz:
Based in Berlin, Caniche developed her penchant for hard and fast Techno early on. As a DJ she plays fervidly selected gems from the early 2000s and a sound that reaches from Hardgroove as well as more trancy tunes to full-on Schranz, at around 145 bpm. As co-founder and resident of Vienna's PUSH - Female DJ Network, she fiercely fights for more visibility and equal treatment of FLINTA artists. The network structure connects hard Techno DJs across Europe and offers mutual support.
Caniche https://soundcloud.com/caniche_sophie
BC-A is a techno DJ based in Innsbruck. Her musical path was shaped in her early years when the sounds of the Love Parade found their way into her little purple CD player and heart. Her obsession for fast-paced electronic music has since been growing steadily and ultimately resulted in her playing her first DJ set in 2017. Teaming up with FUAD for their side project night:service and joining the multi-genre collective INSEMINOID in 2020 has allowed for her to explore new styles across the spectrum of techno, merging hard techno with sprinkles of breakbeats, hardcore and gabber. Starting at around 140 bpm while casually upping the tempo, her most recent sets are driven by a haunting, atmospheric yet ravey, energetic style that will hopefully make you wanna dance the night away, with a smile on your face and that feeling of lightheartedness and bliss in your heart. SC @night_service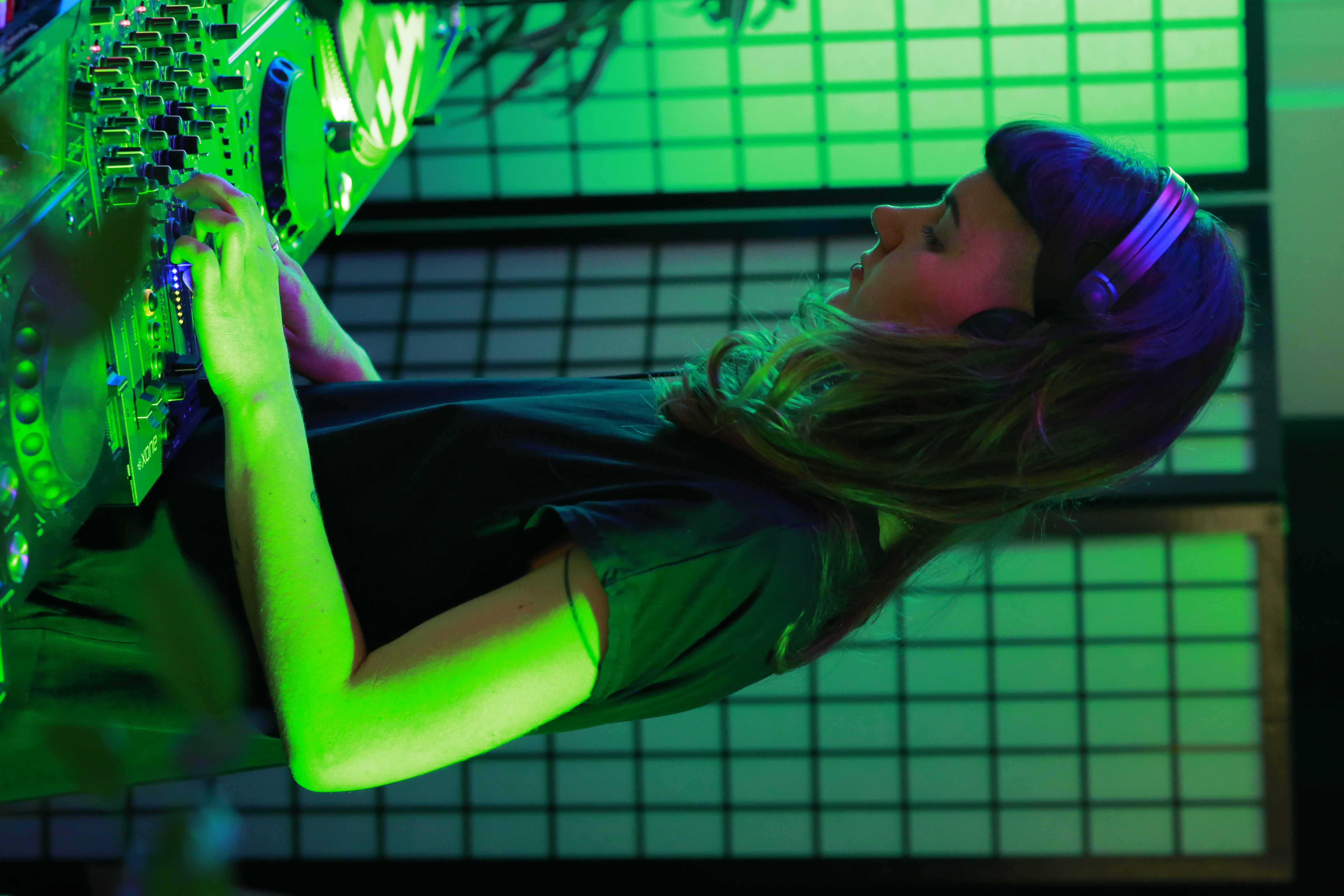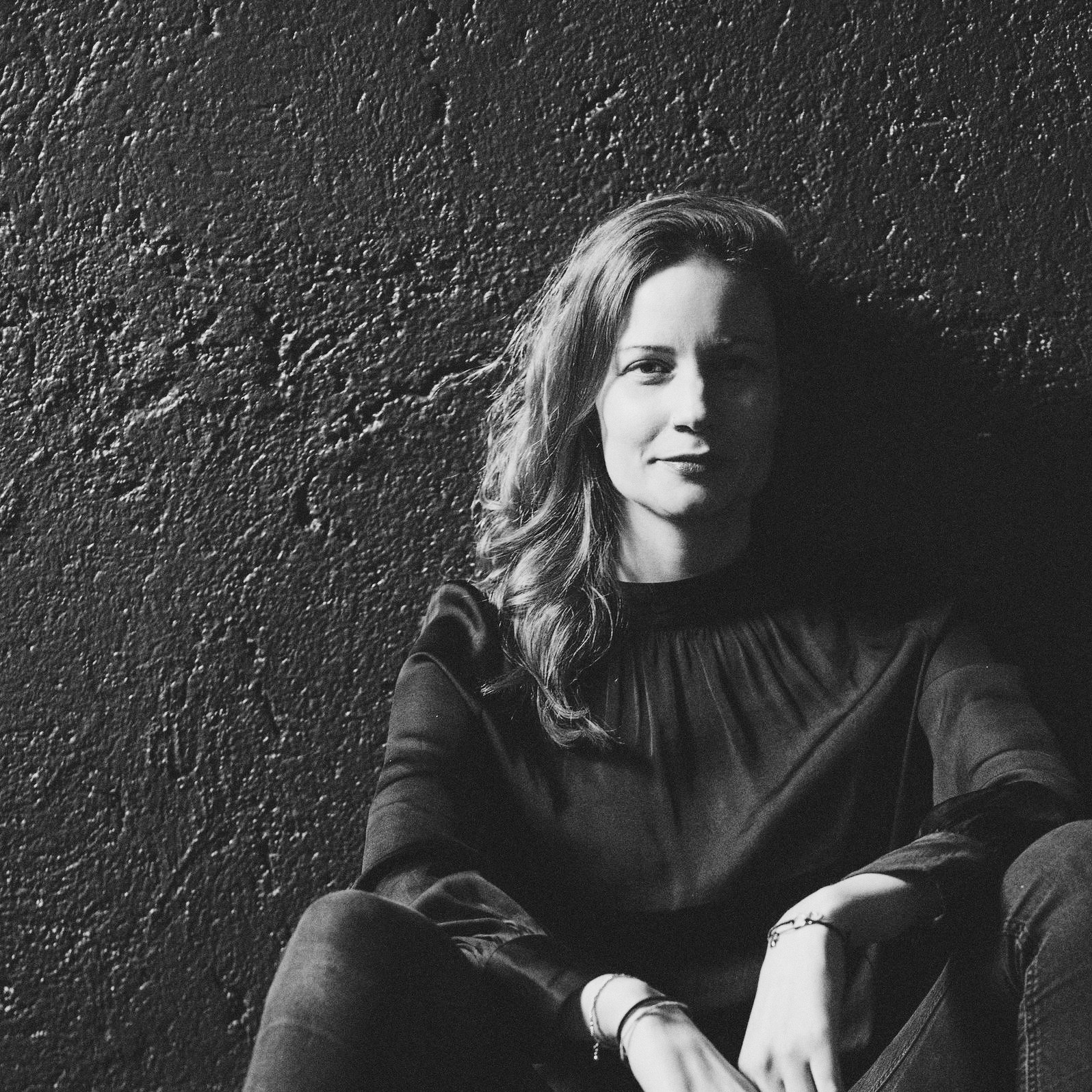 SATURDAY NIGHT:
-
Selena Pommes is the update of techno DJ/producer and former Maschinenraum, co-organizer lena:k. Pommes steps freely but consciously through club rave hardcore hyperpop genres with a good intuition what vibes with her audience. With techno passion in her heart Pommes is (re)mixing wild through everything that tingles her musical senses. More genres, less mixing, more diversity and less consistency. Selena Pommes will touch your heart and leave a big stain of ketchup on your sweatshirts. Selena Pommes is founder of the vienna art & community agency Der Goldene Shit and is part of the party entertainment collective Global Fyre 2099. Music: https://soundcloud.com/selenapommes, https://dergoldeneshit.net @dergoldeneshit_agency, https://globalfyre.com, @globalfyre
Jens Vetter deconstructs the vocabulary of musical instruments to take a critical look at contemporary environments and sensitivities. However, his apparatuses are not only artistic metaphors, but can also be used as musical instruments - even if they often show themselves to be unruly and rebellious. He condenses the same ambiguity and intensity in abrasive stage performances, questioning routines and mutations at the edges of club culture and transformative communities.
Abu Gabi (DE/AT) - Vienna based composer, DJ and curator Tanja Fuchs alias Abu Gabi is a progressive force between noise and radical bass vibrance, itching in pop and club cultural stigmata. They studied music production in Salzburg, music & performance in Istanbul and media arts in Linz. Coming from anarcho-pop and improvisational music they're an activist solo artist as well as part of the contemporary harsh club duo DVRST with Vinzenz Landl and their new break core noise pop collaboration ITSCH together with Kenji Araki. As a composer they work in fields of theater, performance and film. Also as a writer & lecturer and Tanja Fuchs is driven by the intense and allegedly incompatible (Klangfestival 2018-21, Ars Electronica Festival 2018, Klubinstitut 2019). As an assistant they are part of the event series Struma+Iodine and the label Ventil Records. https://soundcloud.com/abugabi, https://www.instagram.com/xitschx/, https://dvrst.bandcamp.com, http://ventil-records.com, https://strumandiodine.com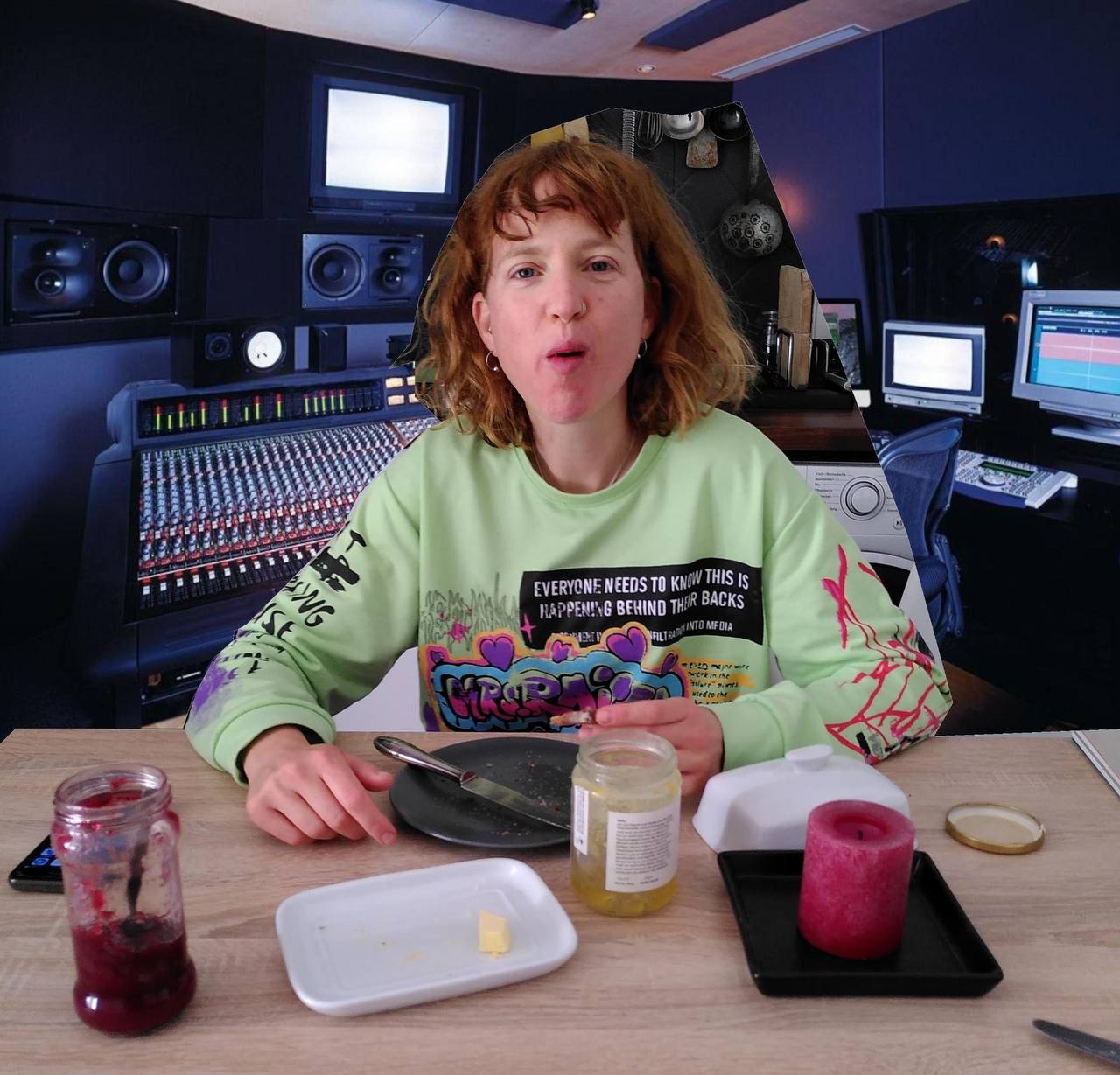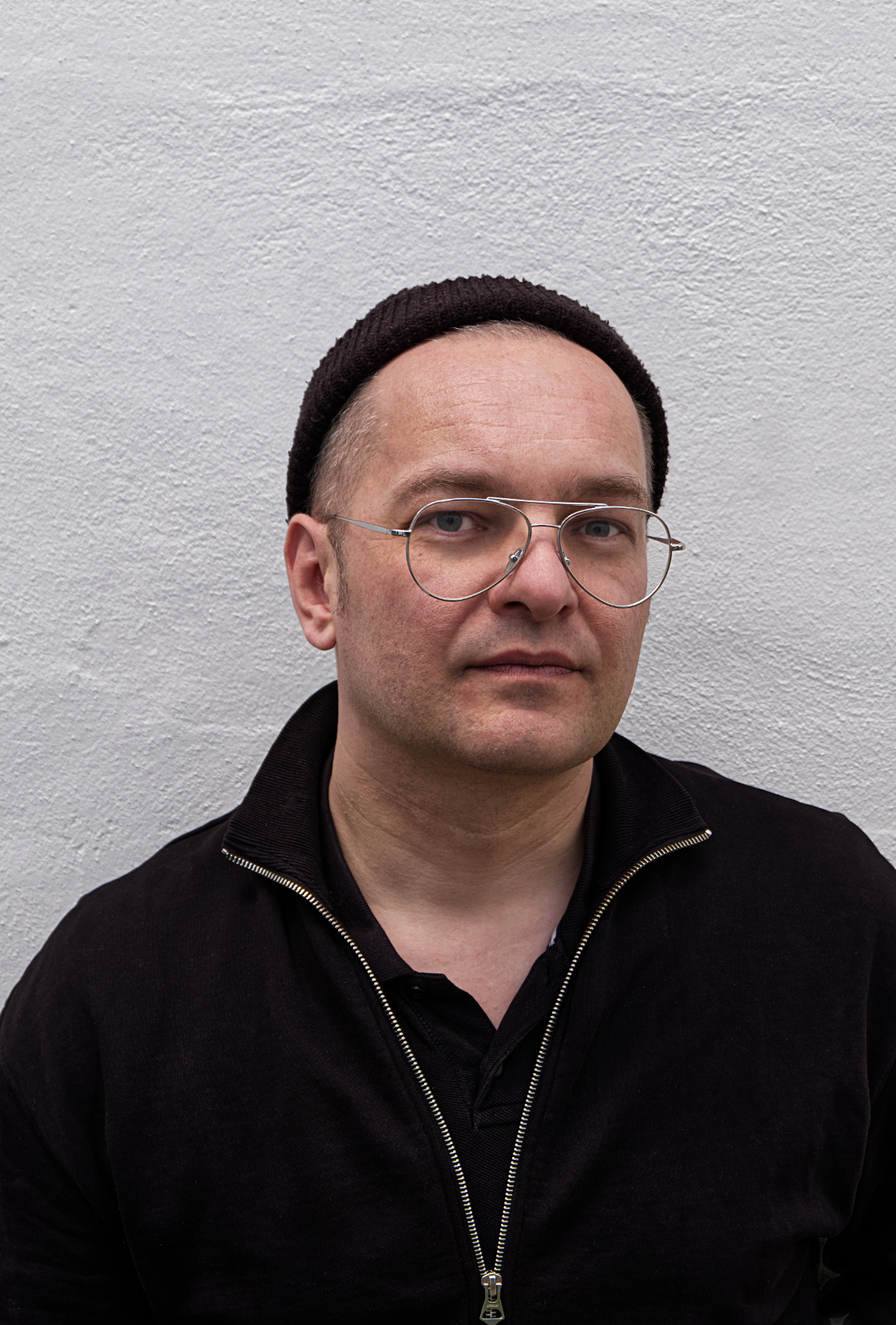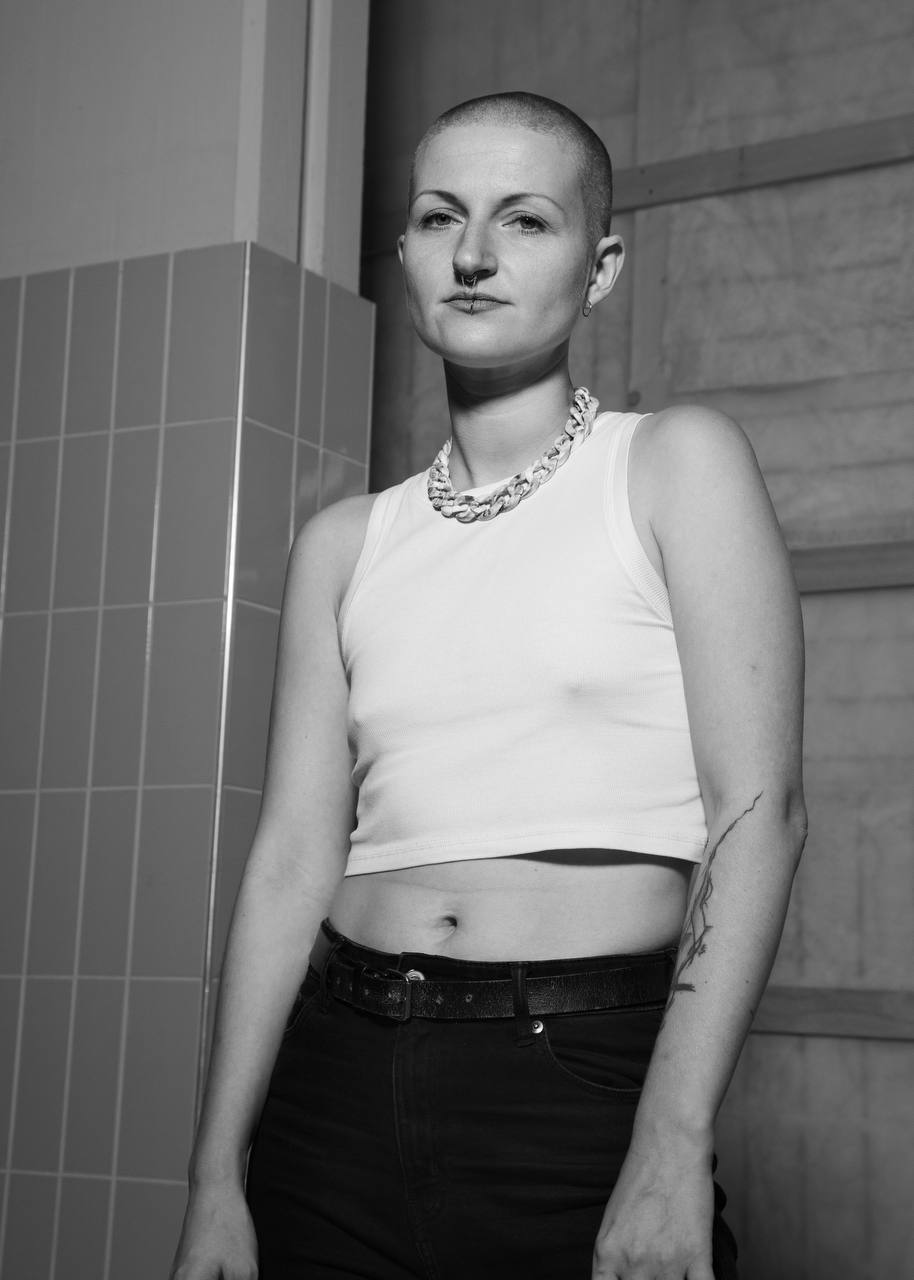 The Sonic Connection Dj-Line is curated by ANDAKA and Mika Bankomat:
-
ANDAKA, is part of the program makers in Cafe Strom. Fleeing from the dreariness of rural life, she was attracted to the subversive power of STWST over 2 decades ago and remains in the orbit of this unstable place to this day.
Mika Bankomat works on the edge of unprofessionalism. With a musical focus on disharmony, anti-music, noise and confusion, she is active in various groups and solo. Her auditory approaches to sound structures test them for their political clout. In her sound performances she works with self-made instruments, locations, field recordings, postures and the self-resonance of materials.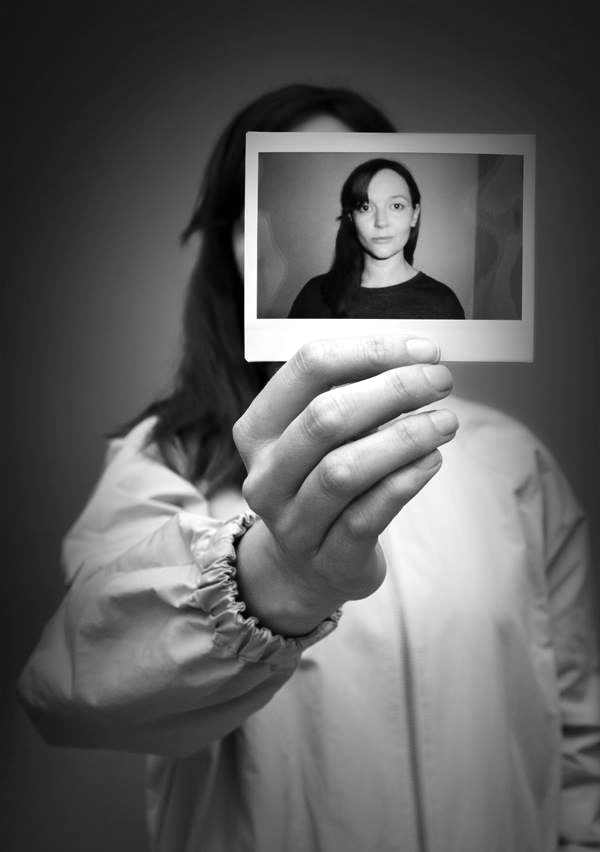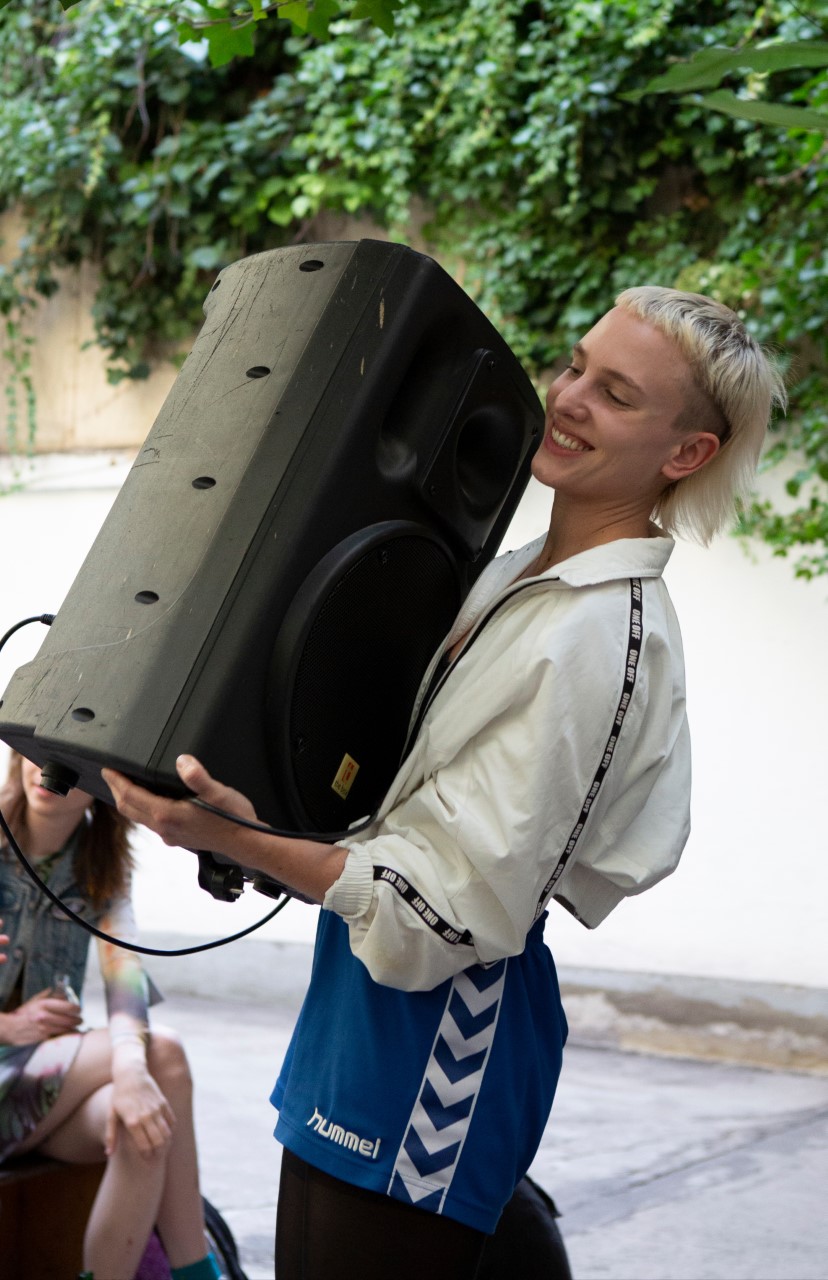 Foto Abu Gabi: Philippe Gerlach
Unfortunately canceled at short notice or replaced by another act:
Mischa Beton is passionate about mixing intense tracks at a high level of speed. The selection of the Vienna based DJ demands full attention, both when mixing and raving. Raw sound meets fine nuances, she renounces rigid genre fixation. As Mischa Beton experienced the lack of a supportive organization for female djs with focus on hard techno music as well as a growing demand for exactly this, together with three talented women she founded and now runs push Female DJ Network. Mischa Beton https://soundcloud.com/mischabeton
DJ Ford Escort is the vibrant sound voyage of filmmaker and photographer Elisa Unger. Her live sets combine complex electronic music and dark sound design arranged into hard-hitting club rhythms.
contact: Insta - @dj_ford_escort, https://www.mixcloud.com/DJ_Ford_Escort/