---
No Discourse Lib(retto) Installation
Workshop space / Continuous (except night hours from 01:00 – 08:00)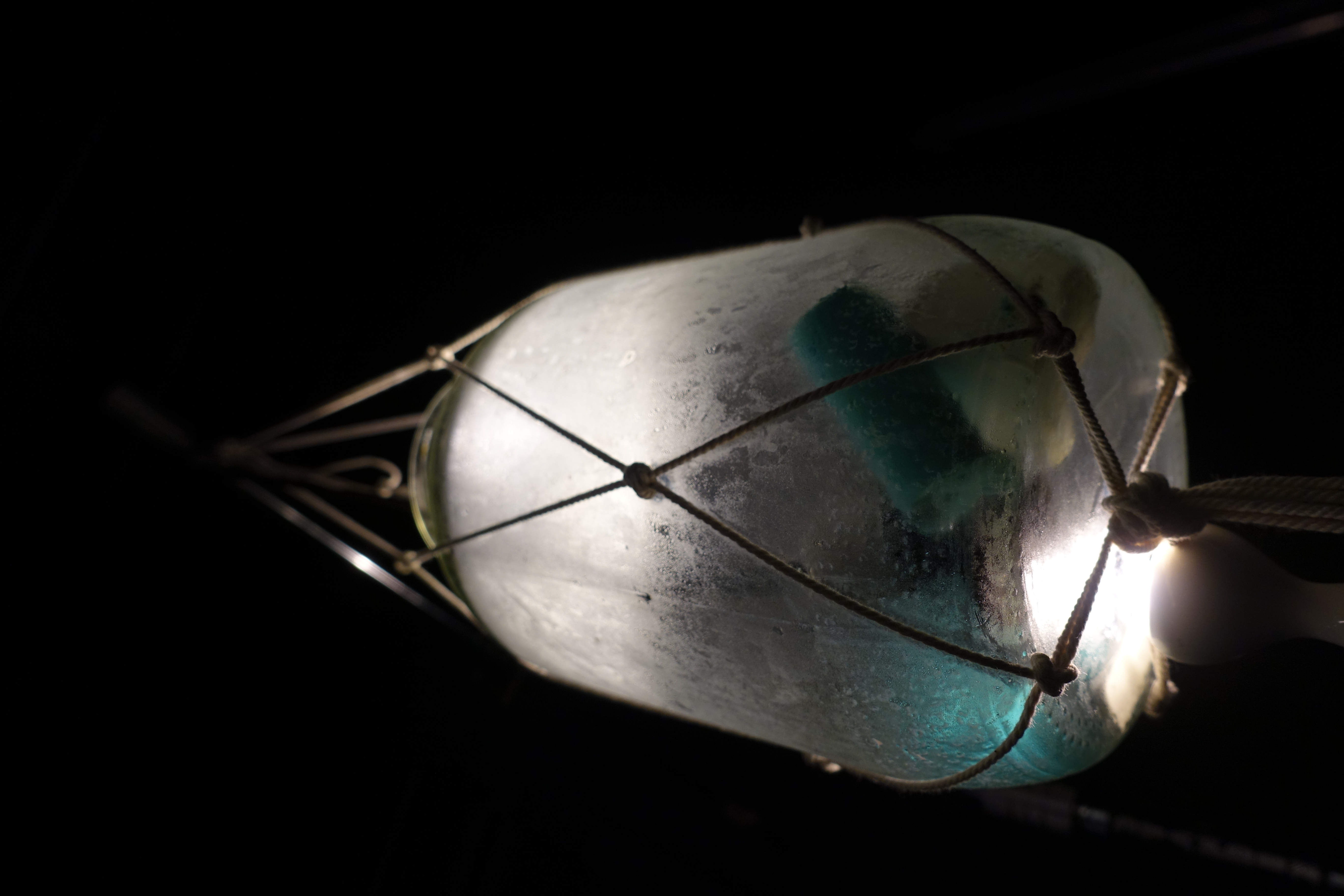 In The Lib the lib(retto) is transformed and deformed into Deep Sound Opera, here the text of the world is destroyed.
In the STWST workshop, at the entrance to the hall and before it goes up to the Deep Sound Opera nights, are on display in a setting of absence: No-tech items like chalk, glasses, mirrors, instruments, low-tech analog gear, several screens, cameras and STWST's old sound system, switches, cables, digital devices, miscellaneous. Here all these things are connected in a strange way, here objects do their own thing that we know nothing about. Traces of a writing act that happened long before run in loops: the chalk has become the text that was written with it. In the water glass, meaning transcends to sound. Cameras are pointed at the mirror onto which words are projected, they seem accelerated. The mirror becomes a reflection, searching for the lost eye. Where is the source? Disconnected No Discourse. Content-sensory Deepdive. The Lib is the lib(retto) to the world, annihilated, released, feral.
The Lib is part of the DEEP SOUND OPERA.
A project by STWST. The STWST collective is in this setting: Jan Nahuel Jenny (visual devices), Felix Vierlinger (sound, devices and objects), taro (instrument, sound pickups), Tanja Brandmayr (text, stuff and concept). Together this installation was developed for a first (live) performance at MEDIA()MESSe in Nantes and shown there - invited by Apo33. For STWST48x8 DEEP this work was further developed into an installative setting.
DOCUMENTATION